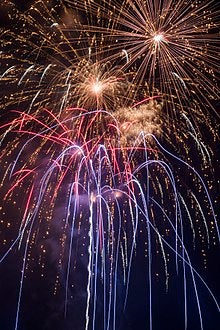 Canada Day (French: Fête du Canada), formerly known as Dominion Day (French: Fête du Dominion), is the national day of Canada



. A federal statutory holiday, it celebrates the anniversary of Canadian Confederation which occurred on July 1, 1867, with the passing of the British North America Act,


1867
, when the three separate colonies of the United Canadas, Nova Scotia, and New Brunswick were united into a single dominion within the British Empire called Canada.[1][2] Originally called Dominion Day (French: Le Jour de la Confédération)
, the holiday was renamed in 1982
, the same year that the Canadian constitution was patriated by the Canada Act, 1982.[3] Canada Day celebrations take place throughout the country, as well as in various locations around the world attended by Canadians living abroad.[4]
School is officially out and this weekend is the kick-off for a great summer to come.
There will be no shortage of family get-togethers, babeques with family and friends and trips to the beach for the whole weekend. 
Fireworks are always a big part of Canada Day Celebrations and you can catch them in Blenheim on Saturday July 1. 
Join the fun at 6 P.M. at Glad Tidings Community Church for food, music, entertainment and
at dusk enjoy the fireworks display.
Wallaceburg's celebration kicks off at noon on Saturday until 6 P.M.
at the Community Centre parking lot with the cake ceremony at 12:30. Children's activies and games, entertainment and local vendors. Fun for the whole family.