"Deeply Rooted In Chatham-Kent"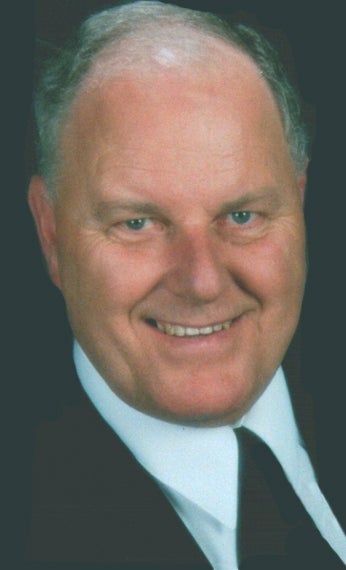 I have been in the Real Estate Industry since 1986. I have seen a lot of changes but the one constant that remains is my committment to building relationships with my clients. Their needs come first. I pride myself on providing old fashioned service with today's technology. I believe we should never sacrifice personal service for the latest technology.
I have been married to my wife Penny for 56 years. We have 2 wonderful children. Chris and his wife Jackie have 2 very special children Christopher 24 and Amanda 21. Our daughter Melanie and her husband Corey have 2 beautiful little boys, 12 year old Zachary and 9 year old Maxwell.
We enjoy spending time with our family and watching the grandchildren grow and mature.
 Christopher attended Fanshawe College in London and graduated with a dergree in Marketing and Amanda is in Ottawa at Carelton University. Zachary and Maxwell  love their dirt bikes and their four wheelers and we enjoy being with them and sharing in the great  the fun they have.
One of my passions, besides spending time with Penny and the family is boating. I have had a boat since I was 12 years old and love the water. We built many wonderful memories travelling the Great Lakes with our children as they were growing up. Motor homes have caught my attention in recent years and it looks like that is the direction we will go in the future.
After a 3 years study of my sales and the backgrounds and criteria of my clients moving into the Chatham-Kent area, I realized that there was an overwhelming need for affordable lifestyle for the Baby Boomer Population,  55 years and up who may be retiring from the Greater Toronto Area or other metropolitan locations as well as for those Young Entreprenuers who are looking for a suitable location to set up a Business, work from, and raise a family, affordable yet with amenities. This is a need that Chatham-Kent can fulfill in every aspect! As a result  I took a position with a large Real Estate firm in Mississauga for 2010 to acquire the knowledge and expertise to best reach this target market.  I returned to Chatham in 2011 to best serve my clients and referrals looking for what Chatham-Kent has to offer. I was with a smaller firm until 2014 when I took a position with Royal LePage Peifer Realty Inc. Brokerage, the largest Real Estate firm in the Municipality of Chatham-Kent. This move has been a benefit to my existing clients as well as my new clients. I service all of Chatham-Kent including Chatham, Wallaceburg, Ridgetown, Blenheim, Wheatley, Tilbury, Lighthouse Cove, Mitchell's Bay, Erieau, and Rondeau Park. My areas of expertise include Single Family Dwellings, Condominiums, Townhouses, Farms and Commercial Properties.

I have lived in Chatham my whole life and am extremely knowledgible about real estate pricing and all aspects of Real Estate in the Chatham-Kent area from waterfront living to homes, condos, townhouses, vacation properties, Farms and also Commercial Properties. It is a location which has a lot to offer with excellent pricing and many amenities such as golfing, fishing, boating, hunting and even bird watching. Chatham-Kent is also home to a very large agricultural segment. The area will appeal to anyone searching for an Affordable Lifestyle. Working with me,clients get the top Real Estate Representation in Chatham-Kent and a Referral System in place to accommodate agents and their clients from any area. I have served the people of  Chatham-Kent my entire working life and look forward to sharing my passion for this area with newcomers to Chatham-Kent or perhaps even residents who have yet to discover the wide appeal of Chatham-Kent
My Passion for Chatham-Kent and my total committment to my clients be it a  buyer or a seller, is the essence of who I am.  No challenge is too great! When I am focused on your Real Estate Goals you can be sure the job will get done. I am  known for saying " It is not over until we win!" My compassion and care shine throughout every transaction big or small. My love for people is one of my strongest traits. Don't you want someone like that in your corner? You can be sure I have done my homework when I work for you. Call me and let my experience and passion work for you. 519-436-4810.
I believe in old fashioned service with today's technology!