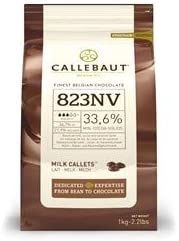 The Barry Callebaut Group, a global chocolate manufacturer who have been doing business in Chatham-Kent for over a decade have recently announced a $100-million investment into its current facility located in Chatham. Their parent company is located in Zurich, Switzerland with a total of 13,000 employees around the world. The Chatham facility employs 135 workers. Callebaut said the upgrades began back in 2018 when an additional liquid storage unit was added and changes will continue to take place in 2023. The company plans to develops a non-dairy line in response to consumer demand for a healthier product. The chocolate manufacturer's plant in Chatham produces a broad range of products, from liquid milk and dark compound to molded products. One of their end products is the popular Magnum Ice Cream Bar. If you have never tried one treat yourself and I guarantee you will be hard pressed to pass one by next time.
The director of Economic Development in Chatham-Kent, Stuart McFadden, called the announcement of the investment, a show of faith in Chatham-Kent. McFadden said they are seeing more and more companies investing in Chatham-Kent which is a real plus for our community. It is also a vote of confidence in our workforce and in the well known economic support those companies will receive from our municipality.
Chatham-Kent is growing and the economy is on an upward move according to city official. Yes, we are battling inflation and many are still suffering from losses during the Pandemic but let's chose to look for signs of recovery not the opposite. Have a wonderful and blessed 2023 and let's believe it will be great and it will be!