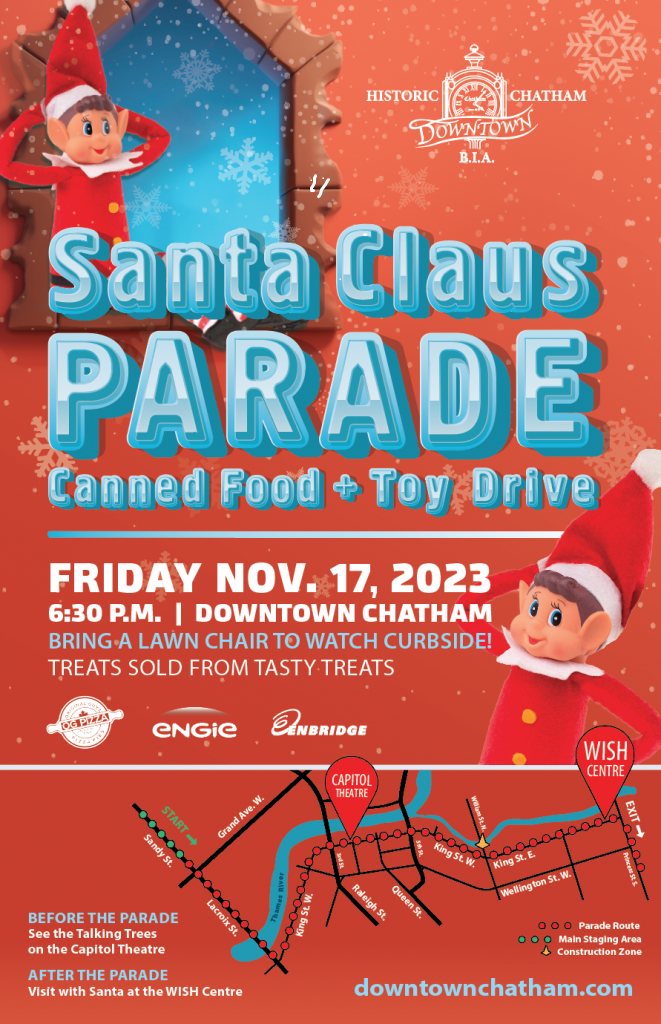 The Christmas Season officially begins Friday evening with the Annual Historic Downtown Chatham BIA Santa Claus Parade leaving Sandy Street at 6:30 P.M. and ending at the Wish Centre at 177 King St. E.
 This year's theme is Elf, Elf on the Shelf or anything Elf which I am sure will be a big hit with the children.
E
nbridge will be pulling Santa's Sleigh and collecting monetary donations for charity and FreeHelp CK will be accepting donations for the Chatham Goodfellows Drive and the CK Salvation Army Red Kettle drive. Bring canned goods and toys. 
Chatham Councilors and Chatham Firefighter are joining the parade on foot this year and collecting donations.
Tasty Treat located downtown will be selling their delicious cotton candy and candy apples. Taste at 405 King St. West will be offering Face Panting from 5:30-6:30 when the parade begins. Bring your lawn chair and sit along the parade route. 
After the parade, the Wish Centre will be open for the children to visit Santa
and tell him what is on their wish list this year. 
OG Pizza Guys will be offering a slice of pizza for everyone while it last. Sounds like a fun family night in Chatham. Hope to see you there.
The Mega food, toy, gift and fundraising drive 'The Gift' which got its start back in May of 2020 is scheduled for this Saturday, Nov 18/2023.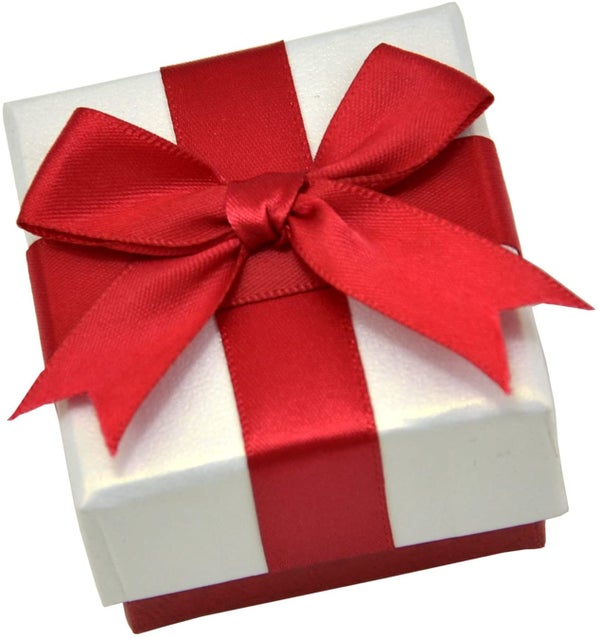 Participants are asked to put donations on their doorsteps for pickup before noon. Non-perishable food items, toys and household goods are welcome. Donations collected will be distributed by volunteers to those in need during the upcoming holiday season.  
Chatham-Kent is a giving, caring, community and has proven its generosity by our results in past years. Let's show that generous spirit again this year. The need is great! 
The collected items will be stored at various donation depots, sorted and distributed according to need. 
The organizers are looking for a facility to store and sort the items collected. Developers who own the former Sears building were not able to provide free space this year as in the past so the hunt is on. If anyone can help, please contact the organizers. The indigenous community centre on Adelaide and Wellington has provided temporary space.
I always feel fortunate to be in a community  where we remember those who need our help at Christmas and other times throughout the year. Give if you can and if not perhaps volunteer your time to make all the Campaigns possible.