Visitors come from far and wide to experience the Black History in Chatham-Kent and visit some of the original sites and destinations of the slaves who arrived via the Underground Railway and settled in this area of Chatham-Kent in the mid 1800's. 
Those courageous individuals faced unthinkable hardships and made the journey determined to get their freedom, an education and a better future for their descendants. The
original Elgin Settlement site, North Buxton was one of the last stops on the Underground Railway and the Buxton National Historic Site and Museum are located on that original location.
The Buxton Settlement became home for approximately 2,000
people of African Decent.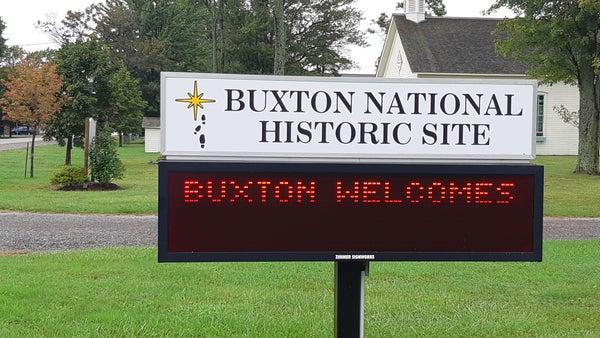 Chatham-Kent became home to some of the most successful Black settlements and boasted the greatest populace of former slaves in those days.
North Buxton holds it's Annual Homecoming Celebration each year on Labour Day 
Weekend
. It is a special time for many of these descendants and often an emotional experience as they celebrate and remember the injustices suffered by their ancestors so that they could enjoy the freedoms they have today.
This annual homecoming weekend transforms the Historic Village of North Buxton.
It swells from about 100 permanent residents as visitors gather and renew old acquantances and experience emotional moments.
This event was first held in 1924 at the farm of Reginald and Minnie Robbins under a pear tree that still exists. It is a community sponsored event with sports, exhibits, food and craft vendors, a car show and parade as well as other events.
The youth are very involved, a great indication of the importance of keeping their Heritage alive in this small community. Fun for the whole family!
The biggest day for the weekend is always Monday, Labour Day, which kicks off with a parade at 12:30.
   For a schedule of events visit their website on facebook.The Event is always a huge success and a nostalgic trip into past History that many would not miss. The Annual Weekend Event provides an opportunity for former residents and their families to return to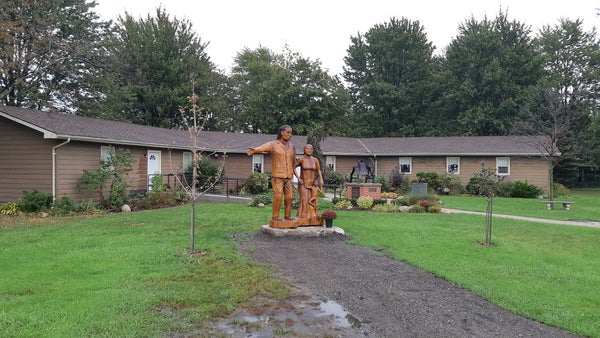 this community which was at its peak in the 19th century. 
The numbers began to decline around the time of the Civil War when many of the men left to serve in the Union Army.
The ensuing years saw many residents move to the United States, many of whom went on to hold prominent positions because of what they had learned in North Buxton. In past years the Jack and Jill of America, a U.S. based group has brought several tour buses from Florida to take part in the festivities. Shannon Price is the curator of the Buxton Museum and serves as liason officer for the Homecoming. The Committee includes members from the Buxton Historical Society, the North Buxton Community Club and the Buxton Next Generation.
The Buxton National Historic Site and Museum highlight this most successful settlement of the mid 1800's and its integral part in the Underground Railway
. Its many displays touch the hearts of visitors as they witness depictions of the treacherous journey that thousands undertook to escape the terrible bonds of slavery and the heroic bravery of those who put their lives in danger to help them.
Chatham-Kent is steeped in Black History. It is a unique destination and one that offered slaves freedom and a place to settle during such a dark period in History. Visit
Chatham Tourist Attractions
for more information on Historic locations.
Chatham-Kent has so much to offer today. Affordable Lifestyle, Waterfront Properties, many Area Resort Locations along the Great Lakes and many amenities to enjoy. It is a great place to raise a family, retire, relocate to, purchase a vacation property or visit. Call Wayne Liddy 519-436-4810  Royal LePage Peifer Realty Inc. Brokerage and let me show you property for sale in Chatham-Kent and surrounding area. I have served the people of Chatham-Kent and surrounding areas in the Real Estate Industry for over 36 years. Visit my Chatham-Kent
website
 for events, attractions and choice properties for sale.