Filmmaker, Angel Panag hopes that the new documentary about Chatham-Kent's Black Communities will show younger people stories that they are not currently aware of or have never heard, regarding Black History and Culture in Chatham-Kent. The North Star: Finding Black Mecca directed by Panag and Torrin Blades covers some history of Chatham, Dresden and North Buxton.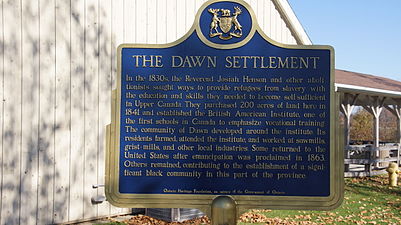 The film shows how significant those locations were for Black people and the importance of the churches and communities that they built.
Panag interviewed Dorothy Wright Wallace, board president of the Chatham-Kent Black Historical Society at the Black Mecca Museum for the documentary.
Producer Godfrey Adjei commented that a lot of times history unfortunately stops at slavery. It does not continue past that to show the perseverance and achievements of many of the black community that arrived here and build a successful life with new friends and if they were lucky, family that had escaped as well.
Panag believes that the story of the
Underground Railway seems to end when it gets to Canada.
He believes that what life was like after the escape from slavery and the arrival in Canada should be talked about.
The former slaves still faced discrimination and injustices and had dreams and goals like all of us and their stories should be heard.
The film recounts the story of the
National Unit Organization's sit-ins in restaurants that refused service to Black people in Dresden in the 1940's and 50's which ultimately led to Human Rights legislation in Ontario. The film also discussed figures like Mary Ann Shadd, the editor of the Provincial Freeman newspaper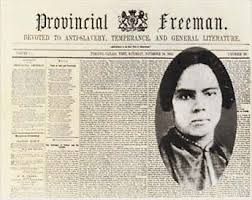 and Fergie Jenkins, the first Canadian to be inducted into the National Baseball Hall of Fame,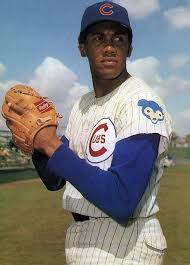 excellent examples of success! But success cannot be focused on without understanding the very real struggles those individuals overcame.
The filmmaker believes it is very important for our younger generation
to learn not only the history of the Underground Railway and the eventual end to slavery but
to understand the world that this group of unfortunate souls found themselves. It is the story of perseverance and is inspiring but sadly, individual stories are not often followed.
This is
one of the reasons that prompted the site manager of Uncle Tom's Cabin Historical site, Steven Cook to present an on-line lecture available this month about 2 books whose main characters display courage and perseverance. Check last week's blog about Josiah Henson and Washington Black.
The crew originally planned for a 60-90 minute film but
ended it at 23 minutes
. They wanted to present the work in a way that was
best for younger people to digest.
Everyone who worked on the crew is under 35 and felt they had a good grasp on what that age group would identify with and learn from. The extra footage may be used to make future films. The crew is hoping to inspire others to look into this aspect of the Black Community and their individual stories in a new world that still harbored ill feeling toward them.
The documentary will be shown through the on-line Toronto Black Film Festival from February 10 to February 21. A stream of the film can be purchased at this website.
Many of our Historical sites are closed due to Covid Restrictions but
check out the virtual events and make plans to visit the sites when the restrictions are lifted. Chatham-Kent has so much to offer. It is a great location to relocated to, work from, raise a family or visit. Be sure to check out my website for Events, Attractions and choice properties for sale in this desirable community. Call me Wayne Liddy 519-436-4810 Royal LePage Peifer Realty Chatham today for all your Real Estate Needs.