If you or your family have never attended any of the Chatham-Kent Events or Site Tours that take place each year in February to celebrate Black History Month you have missed out. Ontario first proclaimed February as Black History Month in 1993 to mark the 200th anniversary of a law banning the importation of slaves into Upper Canada.
Since that time, although it did not have official status,
people across the province have continued to celebrate the uniqueness, and continuing contributions given by the Black Community. In 2016, the Government officially made a proclamation to recognize February as Black History Month and subsequently introduced legislation to make it an annual event.
In 2016 a well known area couple who have spent their lives involved in promoting Black History in Chatham-Kent,  
Bryan and Shannon Prince, curators of the Buxton National Historic Site and Museum were presented with the Harriett Tubman, Commitment with a Purpose, Award by the Ontario Black History Society.
Harriet Tubman was an African American abolitionist during the 1800`s
She was born into slavery, one of 9 siblings who were separated and sold to other slave owners. She escaped with her two brothers but was forced to return into slavery when they did. Shortly after,
she escaped alone with the help of the Underground Railway and made her way to Philadelphia. She returned many times to Maryland and is responsible for leading 300 others including some relatives to Freedom
. She served as a cook, a nurse and a spy for the Union Army during the American Civil War and was the first woman to lead an armed expedition of hundreds of slaves during the Combahee River Raid. 
With the Covid restrictions many of the events this year are on-line. Steven Cook, the site manager of Uncle Tom's Cabin in Dresden said they are anxious to get back to in-person events but the Virtual programming has been well received. 
Cook, will host a discussion on-line with the author of Washington Black's, Esi Edugyan this month as one of the virtual events of 2021. 
The discussion will explore the similarities in 2 famous historical books and how the story of Washington Black ties in with the story of Josiah Henson, the founder of the Dawn Settlement
,
a safe haven for fugitive American slaves
.
Josiah Henson was a slave on a Maryland farm and recounts the circumstances of his slavery years, his conversion to Christianity and his fruitless attempts to buy his freedom in the book, The Life Of Josiah Henson, formerly a slave, now an inhabitant of Canada.
Henson narrated the book himself in 1949. He and his family eventually escaped, helped by Native Americans and sympathetic boatmen who ferried them across Lake Erie' Henson established himself as a tenant farmer and a preacher in Chatham-Kent near Dresden at the Dawn Settlement.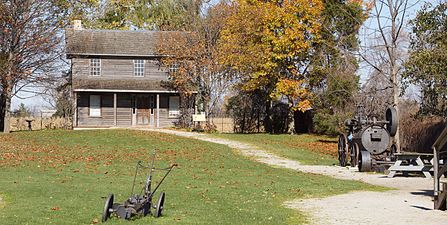 Henson's accomplishments in aiding escaped slaves were highlighted when he 
became the title character in Harriet Beecher Stowe's famous novel, Uncle Tom's Cabin, written in 1852.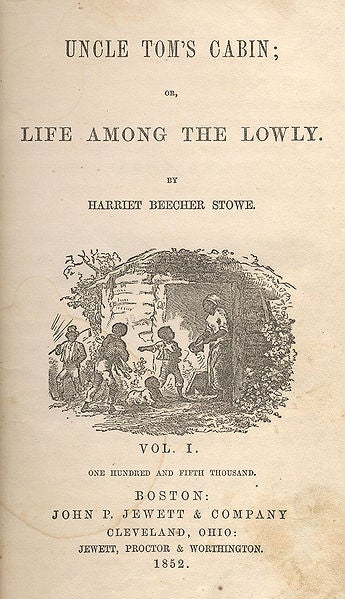 Washington Black is the story of a young boy born into slavery on a  Faith Sugar Plantation in the Barbados in 1818. The book begins when George Washington (Wash) Black is 11 years old. The Plantation owner is Erasmus Wilde a mean and brutal master. Erasmus' brother Christopher (Titch) arrives on the island to work on his lastest scientific invention and he recruits Wash to be his assistant. He teaches him to read and write and eventually escape the cruel brother, and slavery for Wash, together via the Hot Air Balloon. They 
gain passage to Norfolk Virginia by boat. The book follows their travels, their separation and their eventual reunion as well as
 the sequence of events that took Wash's life to unforeseen circumstances and places.
Historical novels like Washington Black teach the younger generation about not only slavery but the Black History in their own Communities.

Both of these novels are authentic accounts of triumph over injustice and inhumanities that took place during that period in History. 
Cook's discussion will also include a newly-filmed segment of a virtual tour of the Dawn Settlement in Dresden. It will be available to watch on Feb 25, March 11 and March 16 at www.heritagetrust.on.ca as well as social media sites.  
A roundtable discussion will be available on-line in February with respresentatives of the Black Mecca Museum in Chatham and the Buxton National Historic Site and Museum.
There will also be other events taking place in  Chatham-Kent to celebrate this month. Watch for announcements on my website under blogs.
 When restrictions lift and it is once again safe to do so, make plans to visit some of our Great Historical sites.
Chatham-Kent is steeped in Black History with its connection to the Underground Railway, Uncle Tom's Cabin and North Buxton, one of the largest Black Settlements of the 1800's.
Chatham-Kent Museums contains a wealth of material and displays and are a wonderful way to revisit the past and remember those that gave so much personally to help others.
Investigate Chatham-Kent's extensive Black History. Take your children and educate them so they better understand the struggles that took place and the success' that followed because of the heroic efforts of many.
 Chatham-Kent has so much to offer. Visit my website with Events, Happenings and Choice Listings for sale in this great community. My Motto is " It is all here all year!' Call me, Wayne Liddy, Royal Lepage Peifer Realty today at 519-436-4810