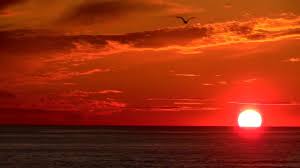 I have heard people say in past years 'Out with the old and in with the new' I think this holds special meaning for all of us who have just lived thru 2020 and are looking for hope in the future with a brighter 2021.
Many have been through personal hardships, losing family and friends to Covid 19 and others have experienced great financial losses with business shutdowns and disruptions in our economy. We cannot change the past.
We can only look to the future and have hope that we will look back on this coming year 2021 as the one that brought us together and helped heal the world.
There are
2 vaccinations on the scene and although the roll-out seems slow, we all have to have hope that the number of immunized individuals will reach the government projections and we will not experience another peak in Covid numbers as a result of the Christmas season.
It is always a choice
. Think Postiive or Negative.
Believe the worst or hope for a brighter future.
Dr
. 
Norman Vincent Peale, in his book, The power of Positive Thinking, has a chapter dedicated to 'Expect The Best and Get It!' Great advice in today's world
. We all need to try real hard to follow that advice.
All the best for a Bright and Happy 2021 and stay safe.