February is Black History month and it is only fitting, since Chatham-Kent is steeped in Black history, that there are several local events to celebrate. Due to Covid restriction these events are on-line but Steven Cook site manager of Uncle Tom's Cabin Historical site says that they are anxious to resume in-person events but the virtual programming has been well-received.
First, it is important to note that
Uncle Tom's Cabin Historical Site has received the Harriet Tubman Award,
Commitment to a purpose by the Ontario Black History Society.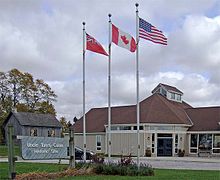 The award
recognizes dedication to Black History preservation, programming and historical site stewardship
. The society elevates the stories of African Canadians and how their lives help us to understand and appreciate their race, identity and their fight for freedom and how precious our individual freedom and that of our country is to all of us. A plaque was presented to Beth Hanna, CEO of the Ontario Heritage Trust which owns and operates Uncle Tom's Cabin Site.
The site commemorates Reverend Josiah Hensen, his tireless efforts as a abolitionist and his many contributions to The Underground Railroad and the lives of the many slaves who fled to this area fighting for their freedom. Jensen was born a slave on a Maryland farm and in his book, the life of Josiah Hensen, formerly a slave, now an inhabitant of Canada he recounts his life as a slave, his conversion to christianity and his eventual escape to freedom with his family. His many accomplishment were later acknowledged by Harriett Beecher Stowe's  novel. Uncle Tom's Cabin where he was the title character. Buxton has been a black settlement since the middle of the last century and one of the popular destinations of escaped slaves travelling north on the Underground Railway. The Buxton Homecoming Weekend on Labor Day each year still welcomes families of loved ones who enjoyed their new found freedom in this special little village. 

In addition to
Rev. Hensen's original home,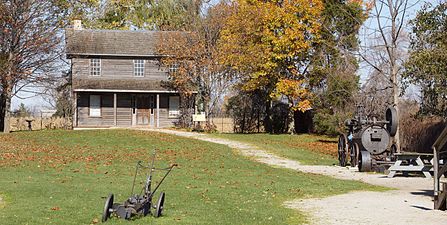 there is
an Interpretive Centre, a visitors Centre and Museum with 19th century books and artifacts related to abolition and Hensen's Life.
There are also educational films to view. The Underground Railway Freedom gallery features the geographic journey and history of enslaved people in the United States, from their path from Africa through slavery in the United States, and on to freedom in British North America.
The gallery also exhibits the life and times of Josiah Hensen. The outbuilding include a sawmill, a smokehouse and even an 1850 pioneer church complete with Rev. Hensen's original pulpit.
The
surrounding area was originally part of the 300 acres Dawn settlement where many fugitive slaves found freedom and free blacks settled.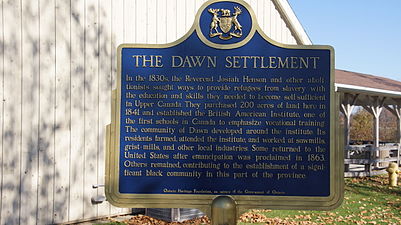 It was the largest of its kind in the 1800's. The freed slaves and their brothers made and changed history, helping to build our city and towns. Without their contributions Chatham-Kent would not be the community it is today.
Uncle Tom's Cabin will begin setting up live virtual tour with classrooms this month.
Steven Cook Site manager will be holding an on-line lecture with award winning novelist Esi Edugyan and how her book, Washington Black ties in with the story of Josiah Henson.

 Washington Black is the story of an 11 yrs old slave, George Washington who was born into slavery on a sugar plantation in Barbados in 1836. The story follows the early life of Washington"Wash" Black chronicling his escape from slavery and his subsequent adventures. Both of these great men's authentic accounts of their lives are true testimonies of triumph over injustice and inhumanity. They are an important element of history and we in Chatham-Kent are fortunate to be the location that many came to build ne lives  
The discussion will also inlude newly-filmed segments of a virtual tour at the Uncle Tom's Cabin Historical Site.It will be availalbe to watch on Feb 25, Marh 11, and March 16 through the Ontario Heritage trust at www.heritagetrust.on.ca aswell as on social media sites. A round table discussion with representatives of the Black Mecca museum in Chatham and the Buxton Historical Site and Museum will also be available on-line in February.
As I said, February is Black History Month. It is up to us to learn about that period, the lessons that were learned by many and the heroes of that era that paved a way for a brighter future for all, no matter their color. Today more that ever it is a time to reflect and learn from our past.
Chatham-Kent is the Affordable Lifestyle Location with lots to see and do. It is the perfect place to live, work, raise a family, retire or visit. Call me Wayne Liddy 519-436-4810 Royal LePage Peifer Realty Inc. Brokerage for all your Real Estate needs. My Motto for Chatham-Kent is " IT IS ALL HERE ALL YEAR!
"