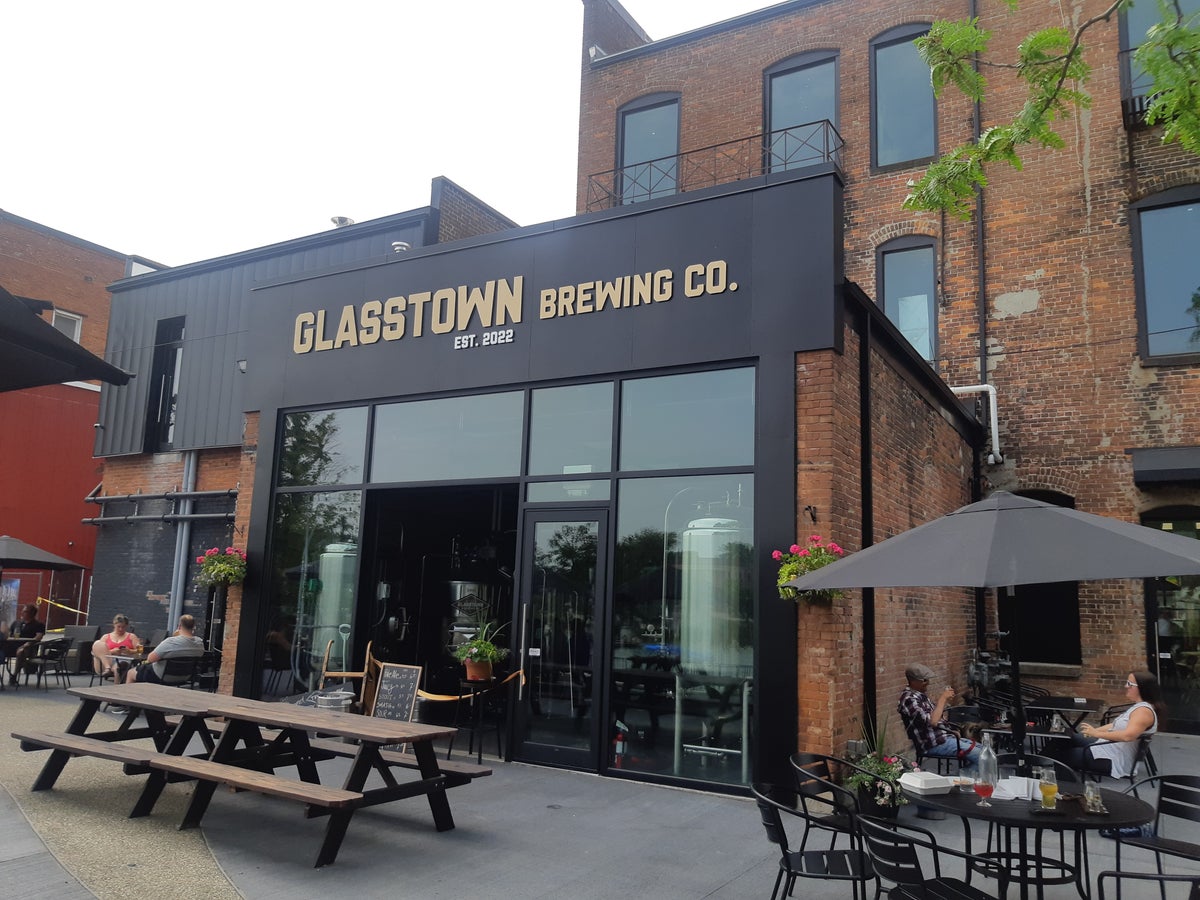 A much- anticipated new business recently opened in Downtown Wallaceburg.
It has taken a year and a half of hard work according to Todd Shepley, Glasstown Company president and founder. Shepley said he was inspired to embark on this venture after visiting the United States and seeing all the waterfront breweries. He purchased the property at 331 James St. which runs along the Sydenham River to make this dream come true.
The brewery will initially offer six craft beers brewed in house by head brewer David Draper and plans are to have a total of 15 different varieties as time goes on. They also have a fully serviced tap room, kitchen and a large patio along the river. They will employ 20 staff, including full and part- time.
The opening on May 20th was celebrated with a special delivery. Shepley took the wheel of an antique truck and made a keg drop-off to the Royal Canadian Legion while following behind the pipe band.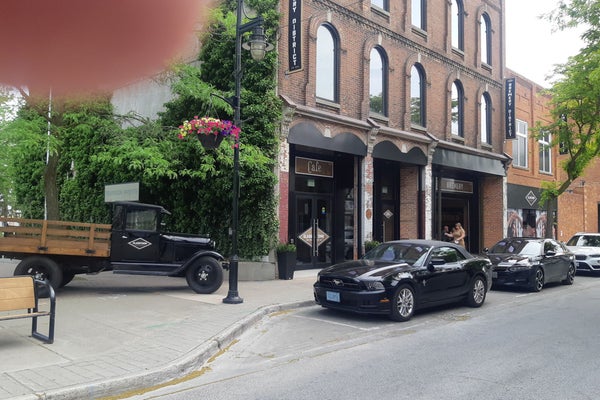 This, according to Shepley allowed the business to pay tribute to veterans, noting his grandfather served in the Second World War.
The James St. building dates back to 1875 and is undergoing significant redevelopment in addition to the brewery. The second phase will include the addition of 4 suites to the second floor and an event space on the third floor.
Located between Chatham and Sarnia,
Shepley believes it is an ideal spot for gatherings and looks forward to people re-discovering Wallaceburg's charm, by car and by boat.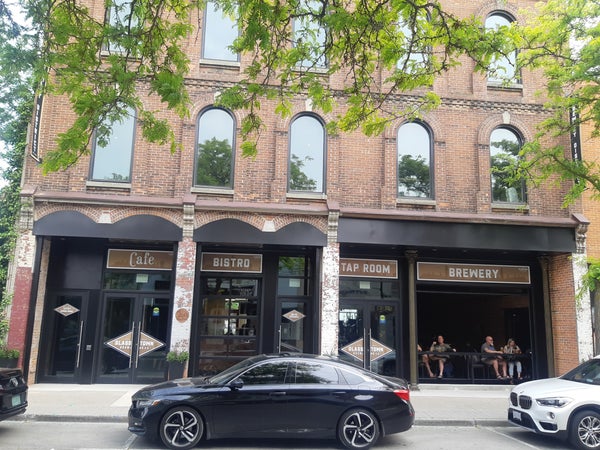 We are past boaters and Wallaceburg was always a popular destination to spend the weekend aboard the boat, walk the charming downtown area and enjoying the local restaurants especially during the Annual Wambo Event in August.
Great things are in store for this town. Let's support this latest venture.
Chatham-Kent is an ideal location to live, work, raise a family or visit. Check out my website for Events, Happenings and choice locations for sale in this great area. Call me Wayne Liddy 519-436-4810 Royal LePage Peifer Realty Inc. Brokerage today.