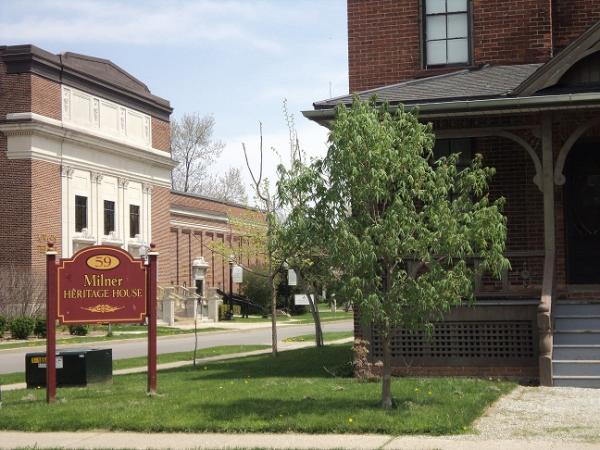 Chatham-Kent is steeped in history.
If you are looking for a new adventure this summer and you have never visited any of our CK Historical sites, you are in for a real treat.
There is so much to learn about our great area.
Make it a family affair. You will not be disappointed.
Check out the Chatham-Kent website for locations.
Two of our great museums began their Summer season on June 1 and will be open until August 27/2023.
Milner House located in Chatham
on the corner of William St. North and Murray St. across for Tecumseh Park will
have self-guided tours of what life was like back in 1905. The location is an original Historic home and is a treat to visit for adults and children alike.
Ridge House Museum located at 53 Erie St. South in Ridgetown will have guided tours of what life was like in 1875. 
There is also an
interactive space at this location, the Discovery Den,
where children can make crafts, bake a cake in the play kitchen or build a rainbow on the light table. No registration will be necessary.
This year the museum has partnered with the Ridgetown Horticultural Society to update the gardens. Enjoy a family day, learn about years gone by and stroll the gardens to learn about plants and landscape native to our area.
Both museums will be open
Wednesday through Sunday from 11A.M. to 4 P.M. with extended hours on Thursday evenings to 7P.M.
Enjoy your summer, explore our area and all it has to offer. Chatham-Kent is the ideal location to live, work, raise a family or visit. Visit my website for upcoming events, attractions and choice locations for sale if you are in the market. Call me Wayne Liddy 519-436-4810 Royal LePage Peifer Realty Inc.