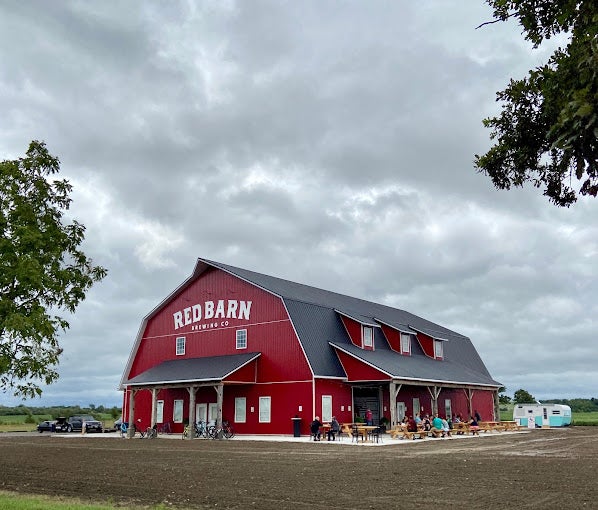 Some people might have said they were crazy to open during a Pandemic. However, their passion and their innovative thinking has paid off for the owners of Chatham-Kent's newest Brewery, Red Barn.
The Brewery is located between Blenheim and Charing Cross just off Middle Line.
They earned recognition for Persevering through the adversity of Covid 19 and also for Innovation and Collaboration in the Tourism Industry. Denny Vervaet co-owner of Red Barn said both awards pertain to the FarmFest Celebration of 2021
. To give you a little history, in case you did not attend, the new Brewery wanted to have a Grand Opening, not a small feat during Pandemic Restrictions. They wanted to include their counterparts, the other two local craft breweries, Sons of Kent and Bayside. They invited them and anyone who wanted to come to their Lagoon Road backyard on Sept 11 th and thousands of people stopped in to celebrate as well.
About 4000 people attended what they called FarmFest 2021, That event has evolved into BrewFest which will be an annual event going forward. This year each of the local breweries hosted their own themed summer festival and invited the other breweries to take part.
According to Vervaet, the Breweries are not really competitive as each have different styles, different event spaces and different beers. They help each other out and are proving that collaboration works and they are individually getting stronger. The Craft Brewing Business is still in its infancy and growing leaps and bound. I just published a blog a couple of months ago about a new Brewery coming to Wallaceburg's Main St. Watch for further news.
Red Barn's Grand opening on Sept. 11,21 came one year after they opened but according to owners Vervaet, his wife Sandy and brother-in-law Dan English, it was a blessing in disguise as it gave them time to learn how best to run the company. The Brewery actually sold its first beer on July 1, 2020 and had to think outside the box to survive during the Covid lockdowns. Today they are open indoors and out and selling lots of beer as well as planning several unique events in the future. Check their website for Winter hours.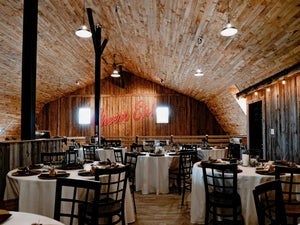 The owners are continuing to work hard to expand their brand to restaurants and pubs as well as select LCBO licensee stores. Stay tuned and take a drive out to enjoy the ambiance and a great tasting cold beer.
Chatham-Kent is the perfect location to live, work, start a business and raise a family. My Motto for Chatham-Kent is 'IT IS ALL HERE ALL YEAR!" Call me Wayne Liddy 519-436-4810 Roayl Le Page Peifer Realty Inc. Brokerage for all your Real Estate needs and visit my website for Events, Happenings and Choice listings in this great area!