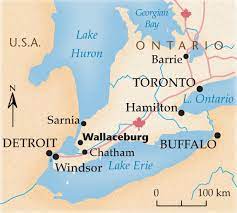 For those of you who are
not familiar with the town of Wallaceburg, you are in for a surprise as you discover its roots and what it has to offer to residents and visitors today. P
opulation recorded in 2016 was 10,098 but
the town has grown in recent years with the growth of the housing market, Wallaceburg's new industries and its proximity to industries in nearby Sarnia.
Originally a small settlement on the banks of the Sydenham River, it was recognized for its contributions to the lumber and boat building industries due to its location. In more recent years 1895-1999 the town was known for its glass making industry, home of the Wallaceburg Glass factory. For that reason,
Wallaceburg is still referred to as the 'Glass Town of Canada'
My wife's family were from Wallaceburg and her 3 uncles all spent their working lives at the factory and retired from there. We have spent many weekends there visiting as well as on our boat at the city docks.
Wallaceburg is the home of WAMBO ( Wallaceburg Antique Motor and Boat Outing) an annual antique car, boat, bus and fire truck show that began in 1988.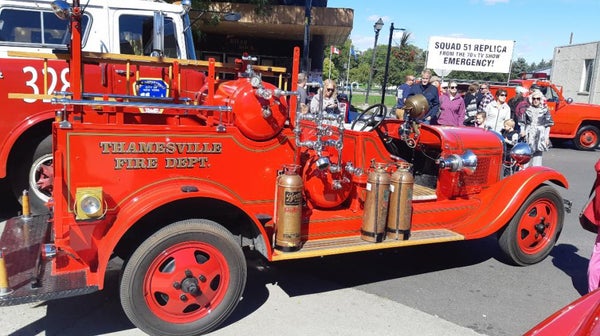 The event takes place in August and is a real high point for antique lovers. We never miss it and were so happy when Covid restrictions lifted last summer and they were able to resume some of the festivities. The car line-up on the main street and the boats along the banks of the river are a real tourist draw as well as the Friday night parade.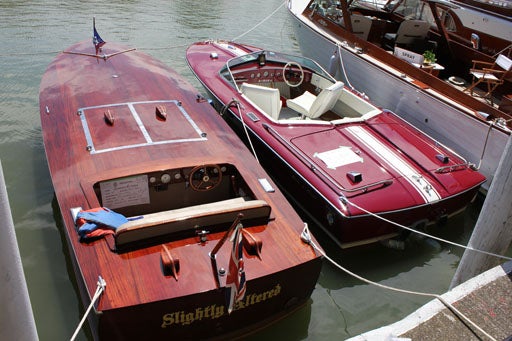 Make plans to attend this year and check my blogs for details.
Recently Wallaceburg BIA has been in the papers introducing BIA's new Sydenham River attraction in downtown Wallaceburg. Whimsies Paddler Adventures is expected to launch in June and is a variety of kayak rental excursions.
There
will also be other new tourist experiences in Wallaceburg's downtown
according to Kelsey Nydam, executive director of the BIA. These are being made possible through a $3000 grant the BIA received from the CK 'Spark' program to develop tourism in our communities. Nydam said that the BIA is partnering with the Wallaceburg and district museum on this project to incorporate more of the area's history.
The plans are for visitors to now only enjoy kayaking on the Sydenham but engage in the local environment and its history. Nydam said there is a lot of spirit, local passion and involvement by the community about how to make the downtown better.
There is also a 1.6 million dollar recommendation on the table to rehabilitate the pedestrian bridge over the rive
r. The current one has been closed to pedestrians since November due to safety issues.
Councilman Aaron Hall who is on the committee for WAMBO said the bridge is important for events, as a way to connect the south side of Wallaceburg to the downtown.



As
an added feature this little Chatham-Kent gem is only a few short miles from Port Lambton along the St. Clair River with its picturesque parks and gateway to some of the best boating in Southwestern Ontario.
Watch for further development and read my blogs for upcoming events. My Motto for Chatham-Kent is 'IT IS ALL HERE ALL YEAR!'