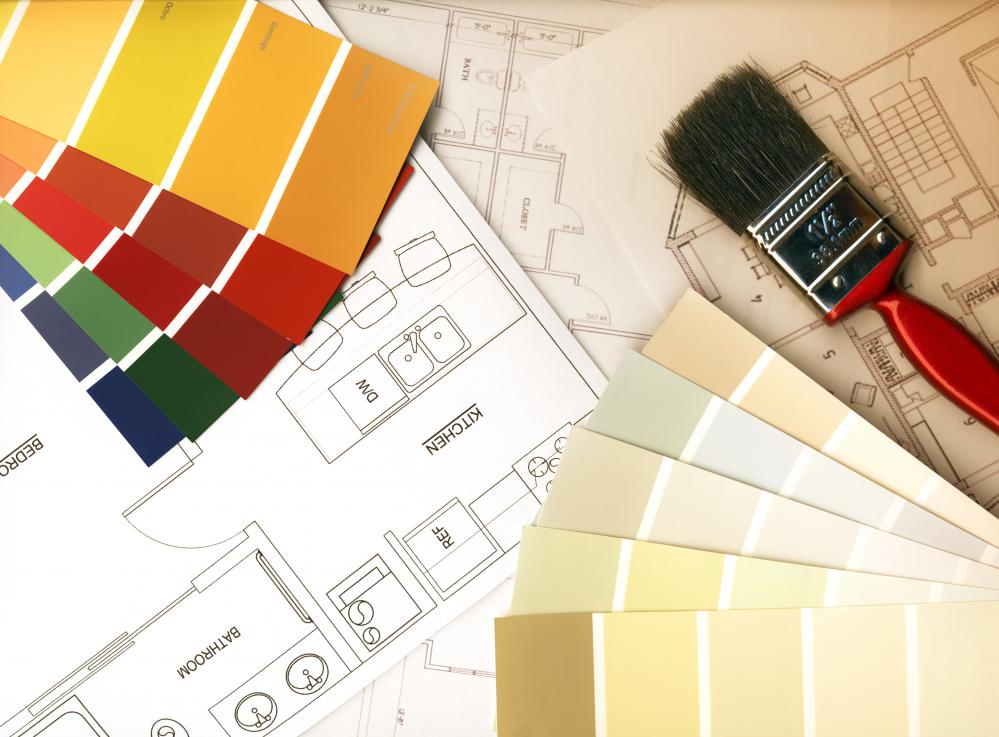 Today, there are so many TV show about renovating that homeowners get the bug to transform their own homes. If you like your neighborhood and your home has possibilities for expansion, it is a good option.
The experts however, make it look easy and their prices seem to be pretty good!
The problem is that many of us do not have the expertise to handle a major renovating project.
If you have to hire everything done, the project could get very expensive. Hire experts for specific areas that are not your expertise such as electrical issues and save the unskilled jobs such as demolition, for yourself. This can save money and make you feel a part of the outcome.
Set your budget and the go to work getting 2 or 3 prices for each project being done
. Some homeowners get inspired, charge forward and do not do their homework. Check the basic structure of your home and its ability to handle the changes.
Here are a few tips if you have decided to charge ahead!
1)
Basement renovation can add additional living space for the family,
a cozy theatre room and even added income if you have the space to add a rental suite.
However before you begin, check that the basement is waterproof.
Always inspect the interior foundation to ensure there are no moisture issues or mold problems before beginning. Examine the outside grading to make sure water runs away from the foundation.
Insulation is key. You want your new lower level space to feel comfortable. Make sure you soundproof it. You want your new space to be quiet and private.
Safety is also an important issue. Evaluate the exits in case of a fire. You may have to add a large window or another door. Educate your self on fire resistant materials and alarms and know your local fire codes.
2)
Kitchens are often the last area to be upgraded but they are a big selling feature today.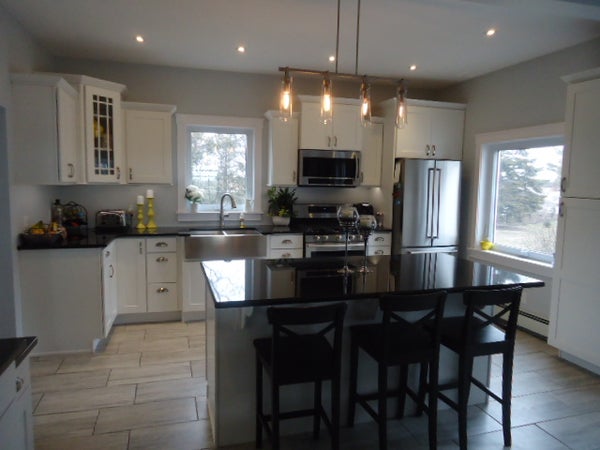 You can put in a whole new kitchen with custom cabinets but there are ways to upgrade without breaking the bank. If the basic structure of your cabinets are satisfactory or due to the layout cannot be changed, then consider refacing them. There are several companies out there that will come in, paint the bases and add new wood doors. Ask around and get referrals. We used Heritage Cabinets. They manufacture their own doors in their own factory and they turn out quality work! If refacing is not for you, you might just consider new hardware and an upgraded counter top. This alone will make a huge difference.
3)
Consider creating an Open Concept look which is very popular today.

Find out which walls are non-load-bearing walls and remove them to create large living spaces.
This can give your home a spacious feel, improve flow, lighting and overall function.
4)
Garages are being used today for much more than overflow storage or car parking. If insulated properly, your garage can become a rental unit, a home office, a guest suite for company or a gathering place for the family.
Carpet, quality thermal insulation and a couple of windows can transform your space into added value for you home.
5)
Re-evaluate the lighting in your home. I
f you have opened up spaces by removing walls, you may have to add French Doors or addition lighting to enhance that light open space feel. Color can be a real asset here. Light tones, especially greys are big this year and really do a great job.
6)
The finishing touches are vital. Furniture and accessories will be the icing on the cake.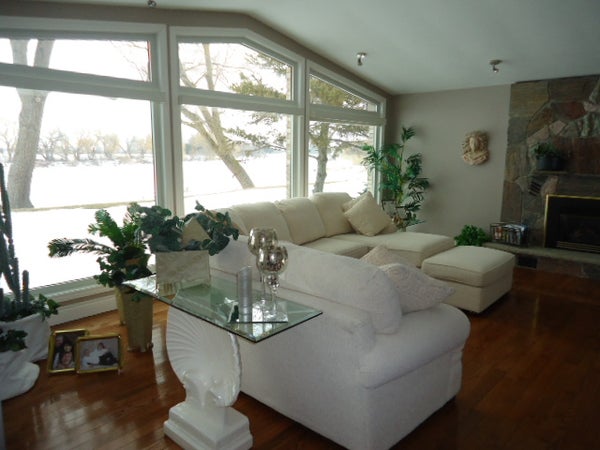 Avoid pieces that overpower the space. Large pieces such as wall units can often shrink a room simply by its proportions. Develop an eye for chosing lower profile or smaller scale furniture. Investigate dual purpose pieces such as ottomons which double as storage units for throws, books or even knitting.
Have fun but watch the budget. You do not want your home to turn into a money pit. If you are in the market for a new home to transform into your own space, by using some of these ideas, call me, Wayne Liddy 519-436-4810 Royal LePage Peifer Realty Inc. Brokerage Inc. Chatham-Kent today, for all your Real Estate needs.