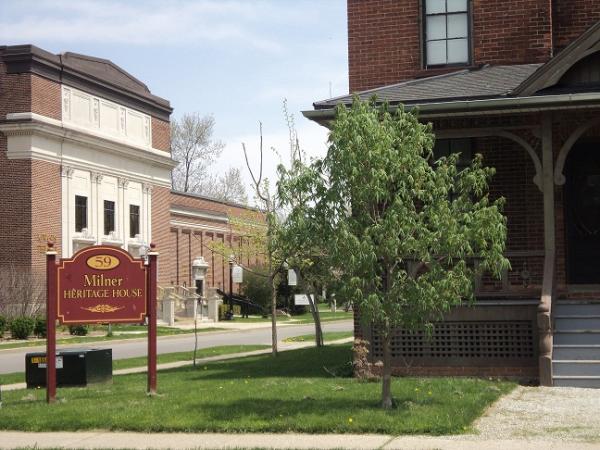 Have you ever wondered what a real old-fashioned Christmas would be like?
Now is your time to find out.
The Milner House located on the corner of William and Murray St. was built in 1894 and was the home of Robert and Emma Milner who owned the Milner Carriage Works.
Emma passes away in 1936 and Robert in 1941
. Their children generously donated the family home to the former City of Chatham in 1943. The house has been re-stored to reflect life in 1905. The Queen Anne -Style home has been decorated to reflect the Edwardian Era which included years 1901-1910
.
The Milner House is ready for Christmas and welcoming visitors. It will be open for tours Dec.10- Dec.12 but they must be booked in advance at their website
.
Each tour costs $35.00 and
following the tour the guests leave with a generous take home gift
including cookies, cider, craft supplies and a link to a video with craft instructions, story time and a holiday sing-song. This of course meets with Covid restriction and is a great way to have some fun at home with the family after your tour.
Make plans to introduce your children to by-gone years and experience a time when life was much slower and simpler. They will love it and I know you will too!
Chatham-Kent had many historical treasures. Why not take this year to investigate some of those past years since many of our usual public celebrations have been put on hold. Enjoy the holidays and make them a real family time!