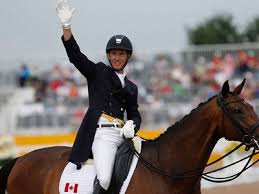 Some
residents of Chatham-Kent have a very personal interest in this year's Olympic Games in Tokyo.
Ridgetown native,
Chris von Martels grew up with horses his whole life on his parent's farm.
He had a passion for riding but did not get serious about his calling until he entered the competition world when he was 13. His late start certainly did not hold him back as his equestrian talent won him two medals at
the Pan Am Games in Toronto in 2015.
It
was his first time on a senior national team.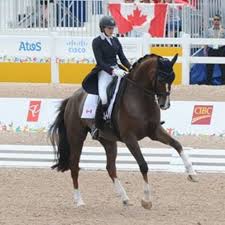 He won
bronze in the individual dressage final and Silver in team dressage
.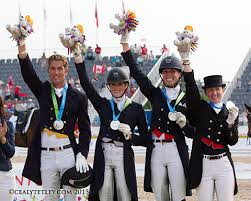 He was  named
Equine Canada Equestrian of the Year and Dressage Canada Athlete of the year in 2015 as well. He has certainly earned his place on the Olympic team.
Today, Chris resides in Wellington Florida, a Community known world-wide for its Polo Games connection and where many extaordinary horses can be found.
He sells and trains horses at the von Martels Dressage Equestrian Facility. Chris was nominated by Equestrian Canada for his first Olympic team. He will be taking his horse Eclips to compete in the Olympics.
Best of luck Chris from all of us here in Chatham-Kent
. Regardless of the outcome,
we are proud of you
and your roots here in Chatham-Kent.
We applaud all your hard work