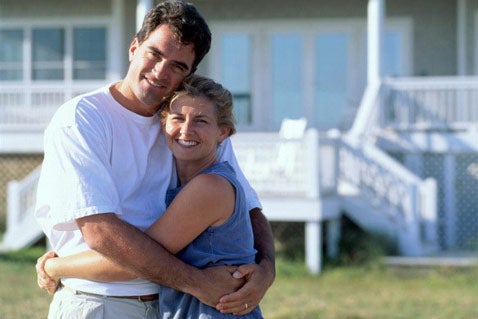 You have decided that now is the time to make a move.
The market is brisk but the
proper preparation will make the difference between a good transaction or a very disappointing one.
First
you have some work to do
. Then you have to
contact a knowlegable Real Estate Profession to help you.
He or she will know the market you are looking in and make the search much easier.
 1)
Get your finances in order.
Calculate your monthly payments and determine the amount you can comfortably pay on a mortgage. It is nice to own your dream home but if you are house poor, it can tarnish your enjoyment.
A Mortgage Specialist can help with this. 
2)
Save for a Down Payment.
If you are a First Time Home Buyer there are special considerations. Be informed. Your job is to have the funds available. 
3)
Research the interest rates and decide on the term you are most comfortable with
. For instance, if you have a 20 year mortgage and you double your payments you can pay it off in approximately 7 years.
4) 
Prepare for property taxes.
If you are moving up in homes  or into a new area, you may find the property taxes are substantially more than you are paying or more than other areas you are researching. Always consider this in you monthly costs. 
5)
Get pre-approved  for a Mortgage
. Again, your Mortgage Specialist can help with that. This is dependent on your credit rating and will help narrow your search.
6)
Decide on the type of home you want:
a rancher, a two-story, split level, raised rancher. How many bedrooms do you need, is a finished basement a must. 
7)
Consider renovations costs and determine if you want a move-in ready home or one that needs some upgrading.
if you are not handy and have to hire for every improvement this may not be the way you want to go .Home Improvements  can be costly. If you can do the work yourself, have the time and are patient, the costs of renovations will be considerable less and you may be able to get more house for your budget.
8)
Decide on the neighborhood that best suits you or your family needs.
Consider amenities such as waterfront, golf courses, proximity to the family orientated neighborhoods, downtown, shopping, banks, schools. 
9)
Check the MLS listings and familiarize yourself with what is out there in your price range and with your requirements.
10)
 Contact the Real Estate Agent of your choice.
Do your homework. Be sure you
chose a knowledgeable agent who knows the area and can make your transaction an enjoyable one.
Now you are ready! Get out there and put your agent to work for you. Call me, Wayne Liddy 519-436-4810 Royal LePage Peifer Realty Inc. Brokerage, Chatham-Kent.
I pride myself on Good Old Fashioned Service with the Latest Technology. I have been serving people in this Industry for over 30 years and
I know Chatham-Kent and its surrounding areas. Call me today at and put me to work for you. Happy Hunting!