Are you contemplating retirement? There could be many reasons for facing this cross-road in your life: age, job displacement or maybe financial reasons. More people 55+ indicate they will continue to work. They may not stay at their present place of employment, in many cases being forced to retire from their lifetime career but will look for alternate work fields.This means they are looking for a specific type of community and neighborhood where their needs can be met.
WHY ARE THEY RELOCATING:
Many retirees are finding themselves empty nesters.
They have the large family home which was great when the children were growing up but today is seems big and empty. They are often faced with the dilemma: Do I keep all this for the once or twice a year when they are all home?
Yard work, stairs and even taxes are often other reasons for considering a move.
The desire to be near family and friends is another overwhelming reason to move.
Life is too short! The children and grandchildren are growing so fast
and it would be nice to be able to go soccer games, hockey games, football games etc. and cheer the grandchildren on from the stands (when covid restrictions end of course).
Being a part of their lives becomes very important to many parents and grandparents as time marches on.
DOWNSIZING: 
Many are rethinking retirement income.
What seemed like a sufficient retirement income a few short years ago, today has shrunk considerably. Taxes on their present homes and cost of living in their present communities becomes a real issue. Many are finding employment after retirement but the wise choice is to downsize and decrease monthly lving expenses.
Unfortunately to downsize and buy a smaller, perhaps a rancher, in their present community will cost as much as the large home they are in.
Remember this group, baby boomers and the next generation are one of the l
argest segments of the population and the name of the game is "Supply and Demand"
which is driving the cost of that small rancher, condo or townhouse up in the larger communities. Where do they go? Is there a place for them to relocate and downsize and still have a large part of the equity from their home left for their retirement?
Choosing a Location for Retirement:
Many today are searching the Internet for Affordable Lifestyle.
They are relocating close to where their families are, therefore the community has to be Family Friendly where their Children and Grandchildren live, work and play. If not in the same community, the criteria is that it is close and easy to get to (not too much traffic).
South Western Ontario is just such a Location and gaining popularity for people of all ages.
According to the latest figures 36% of home sales in Chatham-Kent today are from out of town buyers.
Not only Retirees are included in this market but a working force that has the luxury today of the power of the internet and the ability to work from home.
WHAT TYPE OF NEIGHBORHOOD AM I LOOKING FOR?
First, choose the location and then decide what you want for your Retirement Living. Do you want a quiet neighborhood in the city or are you dreaming of a little retreat on the water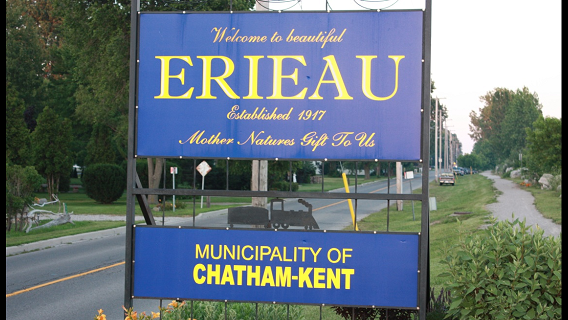 after all those years of city living.
Waking up and walking on the beach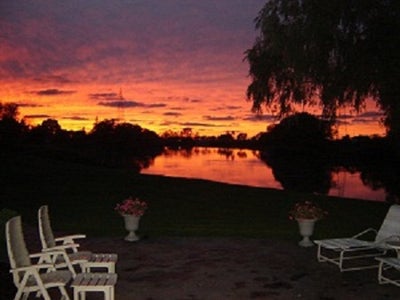 may be what you have always wanted. You deserve it but can you afford it?
Choose wisely and don't think it is impossible.There are locations in Chatham-Kent with Affordable Properties in Resort Locations
that fit that description. Or perhaps a 55+ condo or townhouse would be a better fit. 
 Make sure you explore all the possibilities and decide what is best for you.
Choose the Community and then have a Knowlegable Real Estate Agent who knows the area,
take you on an Extensive Tour of the surrounding places, looking at all possibilities so that you are sure you are making the right move.
After all these should be YOUR GOLDEN YEARS!
WHAT TYPE OF PROPERTY AM I LOOKING FOR?
Ask yourself some question? Do you like to work in the yard or would you prefer someone else take care of your yard? Do you like to be outdoors puttering around or do you prefer to travel, lock the door and not worry about grass or maintenance. All these are consideration when choosing the right home for you.
Resort waterfront location, condo, townhouse or apartment in a Senior's upscale building? Be sure to choose a real Estate Agent who will take the time to listen to your needs and has your interests at heart.
WHAT AM I LOOKING FOR IN RETIREMENT LIVING?
As we talked about. These are your Golden Years. Most individuals making this move are not ready to give up, sit at home and watch TV or read every day, all day. This means you want a Vibrant Community where there are lots of
Attractions, Events, Arts and Entertainment. Chatham-Kent in South Western Ontario is just such a community. Visit my website for Chatham-Kent Attraction, Events, Happenings, Resort Communities and even the newly renovated state of the art Entertainment Venue,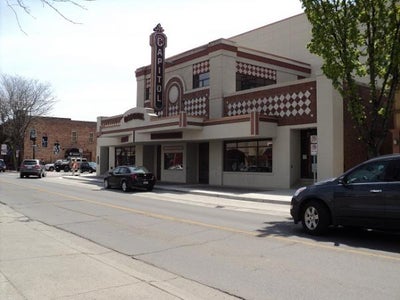 The Capitol Theatre on Historic Downtown King St.in Chatham where you can enjoy a wide variety of performances from Ballet to Music ,dance and even popular S
t
age Presentations.  Covod will not last forever. Let's look ahead.
Call me, Wayne Liddy 519-436-4810 Royal LePage Peifer Realty Inc. Brokerage for all your real estate needs.
Retirement living can be a wonderful phase of your life.You earned it and have worked hard to enjoy it. Make sure you consider everything we have discussed and ENJOY! Chatham-Kent is the perfect Affordable Lifestyle location to retire, relocate, downsize or purchase that vacation property you always dreamed of owning! Call me today 519-436-4810 and let me help make your dreams come true.