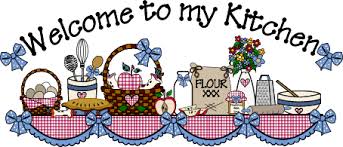 Thinking of selling your home or considering a purchase?
A modern stylish kitchen makes everybody's favorite place much more inviting.
It is where family and friends often congregate for a meal, a cup of coffee, a friendly chat, a game of card or your favorite board game when friends visit. You may not want to, or are able to, change the architecture of your kitchen but
there are plenty of remodeling ideas that will transform that tired space and add value and appeal to your home.
If you are considering selling and want to increase your home's value or if that new home purchase just does not have the kitchen of your dreams
consider one or more of the following ideas.
1) Open Floor Plan: 
Is your kitchen a little cramped for space? Open floor plans where the kitchen opens up to the dining room, living room or family room without walls obstructing the view are very trendy today. The chef always enjoys talking to family and guests while he or she gets dinner ready.
 Hire a contractor to discuss the possibility of removing a wall or two if they are not supporting. It may be easier than you think. This is your first priority before selecting cabinets, counter tops, flooring or paint colors.
2) Cabinets:
Kitchen cabinets are a major focal point for potential buyers, not to mention something we look at and use every day. There are three options depending on your budget.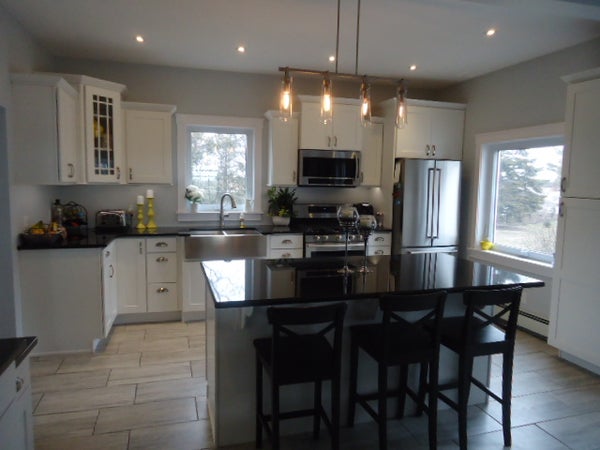 A)
Custom Kitchen Cabinets
are a major expense and can vary from as low as $5000 to $50,000 depending on your choice and the quality of the wood or materials used. If this is the route you want to go, hire a professional cabinet company and get 2 or 3 prices to compare. They will be able to show you the latest in layouts, styles, materials and hardware.
B)
Replacing your existing cupboards with stock cupboards
purchased at your local lumber store or someplace like Habitat For Humanity. You can install them yourself or hire someone experienced to do the job. This option can save you a lot of money.
C)
Replacing existing door fronts.
  If the base of the cupboards are in good shape, replacing the doors and drawers and adding new hardware can transform your kitchen. Lumber and Cabinet stores have a variety of finishes to choose from. 
2) New Flooring:
Explore the possibility of installing new floor covering which looks like wood or tiles but is vinyl, easy to install, just clicks in and is guaranteed for 25 years. Linoleum, laminate and hardwood?
There are lots of choices.
Hardwood may be the material of choice for a decorator but cost wise, the laminate ( floating floor) with a hardwood look are becoming very popular.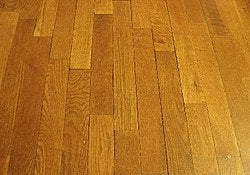 They come in a range of colors, qualities and therefore pricing to suit all budgets.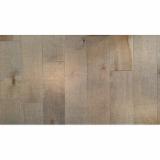 3) Counter Tops:
Your counter top is definitely the main feature in your new kitchen. It is what creates the WOW factor and is the star of the show. If you plan to stay in your home and are happy with the lay out of the kitchen then go crazy! Granite ranges from $40.00 to $100.00 per square foot. Quartz is very durable but also costly. If you are looking to add value to your home or are on a budget, stick with the more affordable granites and manufactured stone. There are also great laminates that are granite look alikes and are very reasonable. Be sure to take into account the durability of the product you chose.You do not want to replace it in just a couple of years. Sometimes the cheapest is not always the best in the long run. Be aware that styles and fashion colors change from year to year. Do not pick something that screams the year you installed it. The expencsive items in decorating, like cupboards, flooring and kitchen counters should be timeless, saving you money in the long-term. Changing the color of paint and accessories are much more economical.
4) Back Splashes:
Mirrors add depth but are a bit pricey. There are some small tile mirror-look back splashes that are new and come in sheets for easy installation. The variety and colors are amazing! Subway tiles arranged in varying sizes and designs are also very eye-catching.
5) Lighting:
Choosing the right lighting and installing it in the proper place is the key. It will set the mood of the room and make working in your kitchen much easier. Be sure to highlight areas where kitchen tasks such as chopping vegetable, meal preparation, and stove top stirring are done. If you can't put in new lighting, consider changing the fixtures or adding dimmers over the table or counters to control light volume for intimate dinners or late nights. Be awayre of the effects of yellow light bulbs. It can change the coloring of your decorating choices.
6) Painting:
Remember that dark colors will make your space appear smaller especially if the area is small to begin with. Chose a bright cheery hue for this favored place in your home!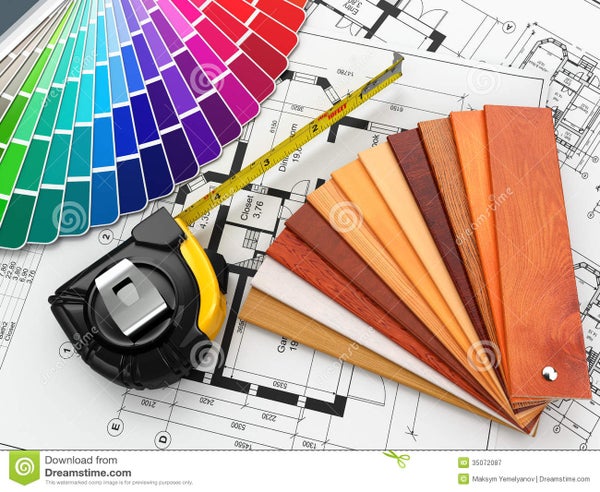 There you have it! Lots to do and you can keep to your budget. Have fun!