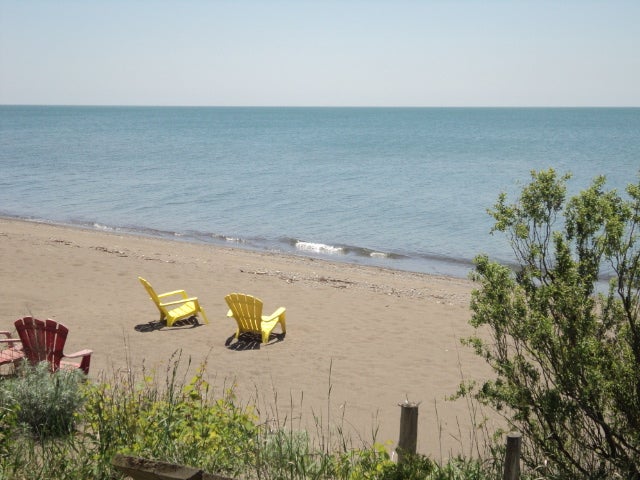 Have you ever dreamed about living on or near the water? When you have been on vacation have you asked your what it would be like to wake up everyday and be able to look out over the lake from your bedroom window.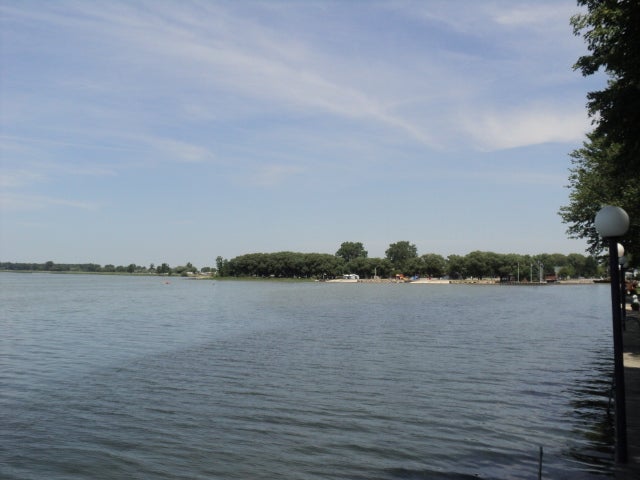 Jump into your boat that is tied up at the dock outside your back door and go for a slow cruise or sit with your after dinner drink and watch the sunset over the water any night you want?  
Many of us dream just those dreams but we talk ourselves out of it. It is just too expensive! Where would I go? How could I afford It?
Today with the Covid Virus still a real threat to our safety, more and more people are making those dreams a reality. They can enjoy the scenery, relax, entertain family and friends and feel safe. 
Great News! Chatham-Kent, that Hidden Gem in Southwestern Ontario is just such a place. It is located between Lake St. Clair and Lake Erie and has several Resort locations in and around the area. Prices are good and they offer a very affordable lifestyle.
Mitchell's Bay is just 15 minutes from Chatham and is located on the shores of Lake St. Clair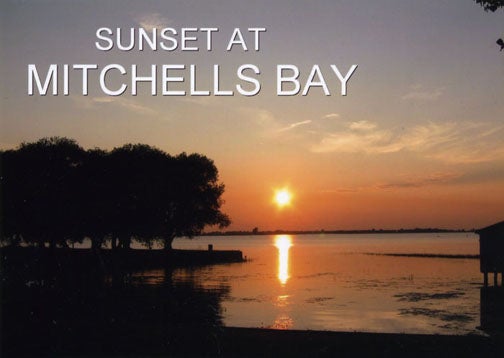 There is a marina where you can keep your boat or several cuts leading to the lake where you can have a home or cottage and keep your boat right behind the house or under your cottage.
The Mitchell's Bay Marina received a $400,000.00 improvement in infrastucture in June of 2011.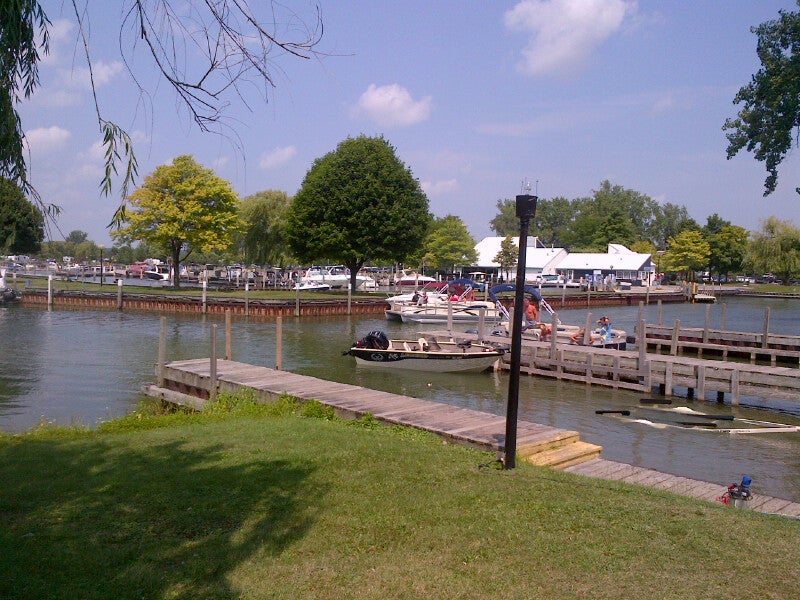 The improvement project included upgrades to hydro lines and the contruction of a new Boardwalk.
 There is a Beach and Playground for the children and a great Park for Family Reunions and Gatherings. In the winter the lake freezes and cars can be seen driving all over the lake to their fishing huts. Each year, weather permitting, the residents turn the picnic shelter into an outside ice rink for everyone to enjoy. There are townhouses overlooking the lake, cottages and year round homes to chose from. The latest development is a beautiful area called Dover Shores with gorgeous Lake Homes, each with their own dock.
Erieau is located 15 minutes south of Chatham on Lake Erie.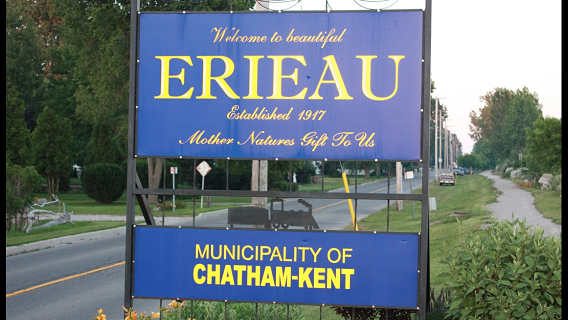 It is a quaint little village that has a main street running down the middle.
Cottages and beautiful homes line the street.
One side has Rondeau Bay in their backyards and the other side has Lake Erie. Boating and swimming are enjoyed on both sides
and the Erieau Yacht Club is located on the Bay Side.
There is a marina with access to both the Bay and the Lake.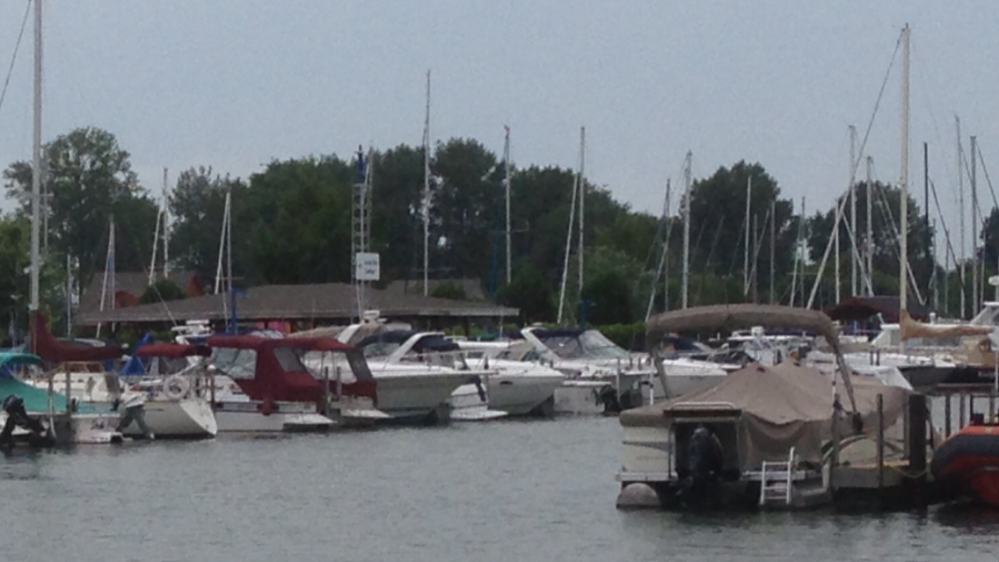 Before Covid, it was a favorite summer stop for our US friends from Cleveland who motored across the lake and I am sure will be again.
The marina has all the amenities and a pool for great family fun.
Molly and O.J's Restaurant is located on the main street and is a local favorite. People come from all over to enjoy their famous Lake Perch and Pickeral Dinners.The latest addition is the Bayside Brewery located at the former Erieau Hotel on the Bay.
The Pier is a landmark that many boater have used to find their way back to the port. Cottages for Summer Holidays or Winter retreats, Year Round Homes and even 2 Trailor Parks can accomodate all your needs .
This is a must to discover!
Rondeau is a favorite vacation spot for chathamites as well as a lot of our U.S. friends
.. Hopefully they will be able to come again next summer. Due to Covid Restrictions we will probably not see them this year but will welcome them back when all is clear.
The Provincial Park is home to a large conservation area as well have having several cottages and homes in and around the water. If camping is your pleasure there are over 200 Campsites to chose from
.
The beaches are sandy and the fishing is great.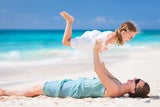 If you like Nature Walks in the woods, bird watching or bike riding through the trails to the point this is the place for you. It is home to the Rondeau Yacht Club which is a busy little place in the summer with sailing and swimming lessons for the family. Residents abound in July and August.
Just outside of the Provincial Park is an area called
Rondeau Shores and many cottages have been sold in recent years along the lake and rebuilt into year round residents.
Just down the road a few miles are several popular Campgrounds for family enjoyment. Birding is a favorite pastime with visitors flocking to the area especially in May during Migrating. Many visitors return here each May for the Spring Migration and come back throughout the year to relax and enjoy the fantastic area.
Other locations just outside Chatham-Kent a few miles are Port Lambton along the St. Clair River which is one of the best Waterways in the Great Lakes.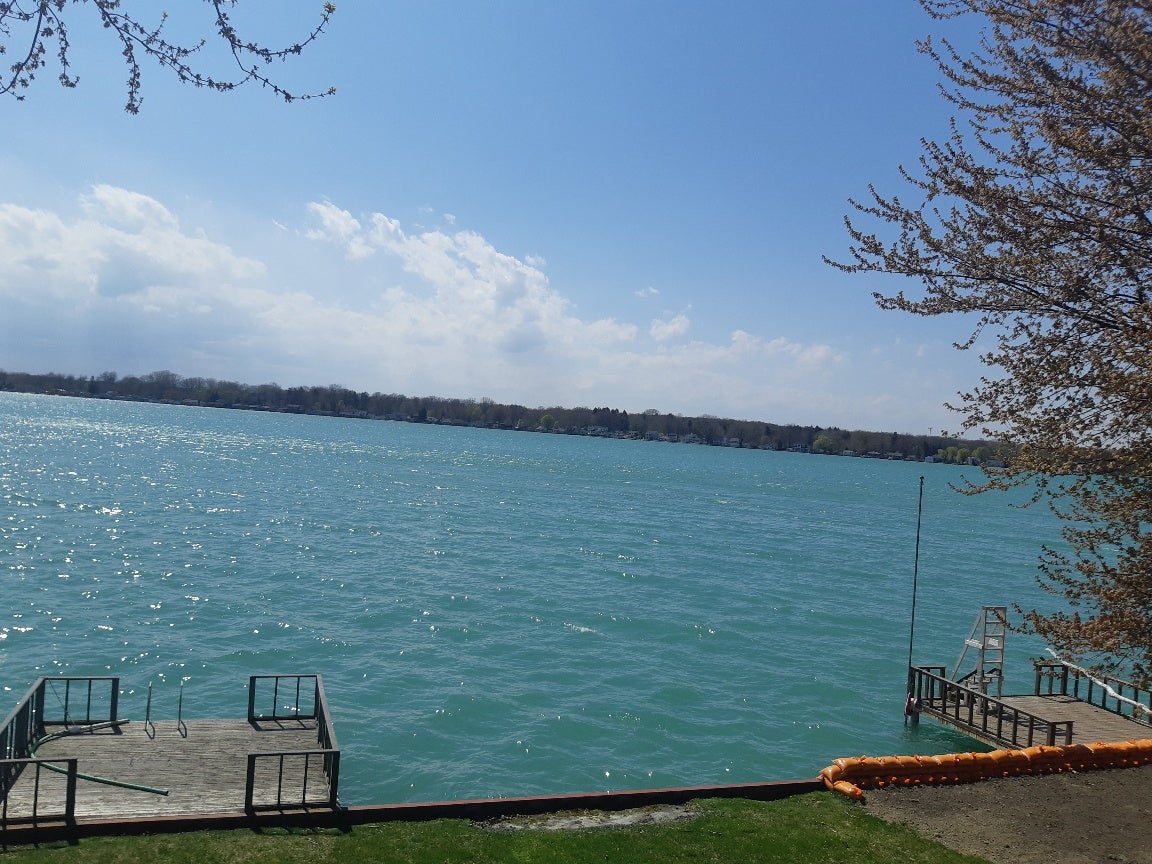 Waterfront homes and cottages line St. Clair Parkway and many picnic areas can be found along the water
where families spend the day picnicking, swimming and enjoying the sights along the river with the many pleasure boats and lake and ocean freighters passing by. Be sure to take your binoculars to identify the countries around the world where the freighters originate.
Just a few miles further up the St. Clair Parkway is a quaint little village called Sombra.
 Sombra is a wonderful little place to spend the afternoon shopping, eating and just enjoying the sites.
Wondering about the schools if you have children? Chatham-Kent has a complete network of Public and Separate Elementary schools as well as Secondary Schools even French Immersion.I
f you want more details on Public Schools, check their website. For information on the Separate School System in Chatham-Kent visit the St. Clair Country Separate School Board Website.
Have I peaked your interest. I hope so! You will love Chatham-Kent and all it has to offer. Don't miss this summer and many more to come. Enjoy your own little piece of paradise and be safe!
 Call me,Wayne Liddy 519-436-4810 Royal LePage Peifer Realty Inc. Brokerage. I can show you several properties in the area which you are sure to fall in love with. Visit my 
Website
 for Chatham-Kent Events, Happenings and Choice Properties for sale in this Affordable Lifestyle area.














View more services



Blog post content goes here