I would not presume to report any government or provincial updates on the Corona Virus outbrea
k. That is way beyond my expertise. I did, however, think it was prudent to mention what is taking place in our country and worldwide since it is on all our minds. We are in a state of emergency and mandates are in place to limit the number of individuals gathering in one place, distancing when with others and self containment even if you are assymptamatic.
You can find the latest guideline on the web  and I encourage everyone to follow them.
I am going to address our
personal responsibility to do our part to keep this outbreak under control. The guideline set out by our individual governments are not merely suggestions
. They are
critical to containing the spread of the virus. There are too many unknowns.
We, in this country have never been faced with such a situation and have to rely on the experts such as The World Health Organization to direct us.
We can, however, do our part. This is the time to build our individual immune systems up. It is time to take control of your own personal health, your individual eating habits, your exercise routine or lack of, and our supplement use
. The American Medical Society made a life changing declaration several years ago, backed by credible research. They reported
 that all individuals can benefit from supplementation.
I watched a webcast last evening by a famous scientist, teacher and expert, Dr. Chet, well known in the field of nutrition and I felt obligated to pass on some of the information I learned. Do with what you want but I believe that at a time like this, 
the more we know the better off we are!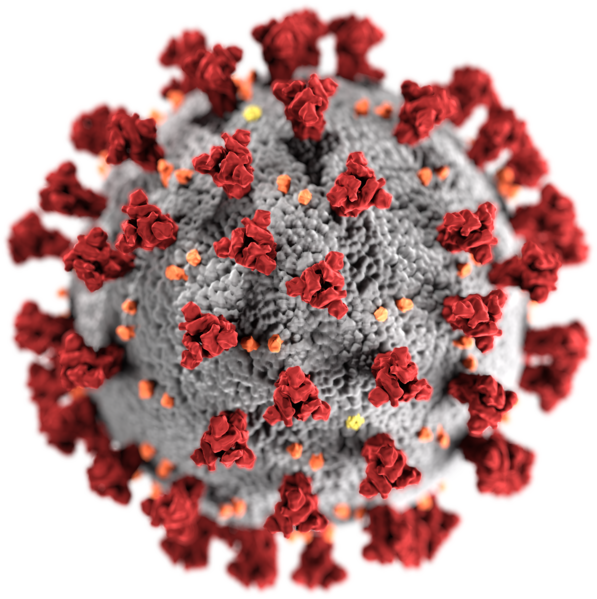 1) The Corona Virus invades our cells, attack the DNA and multiplies until the cell ruptures and the virus is sent into the body to relocate.
If the individual is
immune compromised
which simply means their bodies and therefore their immune systems are weak,
they are prime targets for the virus.
These immune compromised situations are posted and have been talked about in length. If you are one of those people or one of your loved ones is, we must protect them. Age groups are also more susceptible so be aware of that. Reports say that
80-90% of those who would test positive,
have very few symptoms or perhaps even none.
They may however carry the virus to a loved one who is not in such good health.
2) It is our responsibility to build up our own Immune Systems. 
This can be done by
taking supplements to bolster
your immunity.
Just be sure you are taking an
organically grown, high quality,safe supplement.
There are several that are recommended and I can help steer you
in the right direction if you so desire. The important point is to take care of your own health first. Visit
 www.confidentexpressions.ca 
scroll to the bottom of the page under featured brands and click on Nutrilite for important information.
3) It is time to take control of our diets. If ever there was a time to eat right now is the time. Get your daily recommended servings of fruits and vegetable. Now is the time to cut out refined sugars and carbohydrates. Eat balanced meals and make sure your children are getting what they need as well. Drink lots of fluids
4) Exercise routinely. If you are a gym member, then you have to find another way to keep up your routine.
The gyms are closed for obvious reasons and many of us our confined to our homes. My wife has a treadmill and a recumbent bike and is faithful 4-5 days per week. You may want to take the dog for his daily walk. You will be alone and don't stop at the neighbors for a chat but the fresh air will be a real plus for your mental and physical well being.
5) Clean air is my final point and one that is very important.
Most of us spend more time indoors at this time of year, even in normal times. Our household is full of contaminants that we cannot see, causing all kind of respiratory problems. What are we doing about that problem? Even today, some of us  still have to visit offices, waiting rooms and business' with yes, smaller numbers of people, but the air is contaminated. I have access to a
State of the Art Air Filtration System that removes 300 contaminants even the flu virus.
The national acceptable range to remove impurities from the air inside is 0.3-0.8 microns
which does not include virus molecules since they are so small.
The
Atmosphere Sky
 does removes particles as small as .0024 which traps the virus. I just felt it my duty to inform whoever is interested that there is a way to protect yourself from air born virus that most people are not aware of. If you are interested, check out this 
video
 and let me now if I can help.
This article may be a little out of my usual topic range which usually centers around Real Estate and the attractions of our Affordable Lifestyle area of Chatham-Kent. However, like it or not, we here in Chatham-Kent are affected and I felt it was my duty to share some facts and perhaps avenues that you may investigate for you safe health now and in the future.
Please be safe and listen to what is necessary to contain this terrible crisis and get back to our normal lives ASAP. This is not a drill. It is the real thing! Call me if I can help. This like never before is a time to work together and help each other.