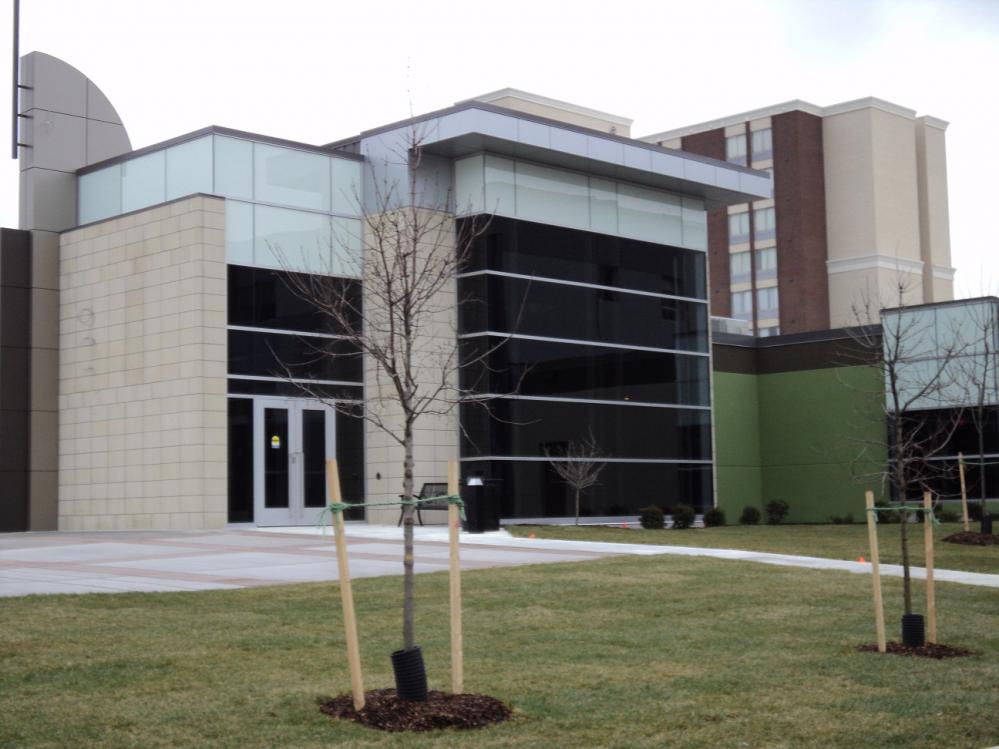 Chatham-Kent's 'Christmas In Muskoka' is being held this year at the John  D. Bradley Centre Chatham from November 19-23rd. 40 beautiful designer decorated Christmas trees will be raffled off.
Have you been wanting a new look for your home this Holiday season? You may be one of the lucky winners and all for a good cause! The event was a huge success last year and previous years as well.
It is a yearly community event to support the grade 7 students and the UCC Leadership Team who attend the Muskoka Wood Leadership Camp in May.
The event is
sponsored by the St. Clair Catholic District School Board in collaboration with TekSavvy and the proceeds go to support students who attend the Camp
.
Over 1700 kids, including Grade 7 students and High School leaders from Ursuline College Chatham have been able to take part in this Premier Outdoor Adventure Camp, thanks to 'Christmas in Muskoka' The Leadership Camp is a tremendous leadership experience for these young people
. Each new attendee partners with an Ursuline Collegiate student for 4 days of fun, mentoring and challenging themselves as they learn and grow. Zip Lining and Climbing Rope Ladders are just some of the activities. The Camp is aimed at preparing the Grade 7 students to enter Grade 8 and become the leaders and role models in their schools for the younger students.
They learn teamwork and cooperation and the camp has proved to be a great training experience.
The sponsors and organizers have a full schedule planned for this year's event
, taking place Tuesday, November 19 to Saturday, November 23/ 2019  There is a
senior's tea
, Ridge Landfill Community Trust
`Camp Christmas`  
daily when the primary students from our schools attend and participate  in crafts, games and activities. They even have the opportunity to purchase gifts from Santa`s Gift Shop.
Saturday morning, November 23 is McDonald`s Family Breakfast at 10 A.M. Tickets are 10.00 and available at McDonalds.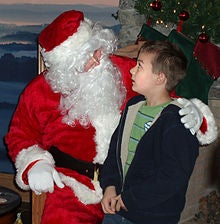 The Preview Party will be held Wednesday evening from 7-9 P.M
. sponsored by Postmedia and Chatham Daily News and the Glasshouse Nursery and Garden Centre.
Complimentary d'oeurves will be served with a cash bar available. Cost is $15.00 and tickets are available at the Ursuline College, Chatham 
Friday November 22 from 1:30-3:00 P.M. the Senors tea
sponsored by The Chatham Breakfast House and Grille and Heritage Credit Union  will take place and 
from 6-9 P.M. the Catholic Principals and the Vice Principals welcome you to Community night sponsored by Teppermans with children`s crafts and activities, face painting, snackss and live Children's Theatre at 7:30 P.M. 
Admission is $5.00 or free with a non-perishable food item.
Check the 
website
 www.christmasinmuskoka.org for more details.
Thanks to the many generous sponsors who make this event possible as well as many local business' who are on board creating unique and impressive Christmas trees with their many colors and themes. Something for everyone!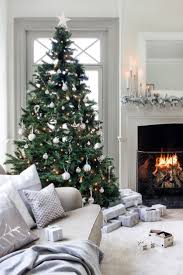 The decorated trees are raffled off. The lucky winners are drawn the last day of the event. Be sure to stop by for one of the planned events this year or drop in to admire the designer trees and get your chance to win one and support this great cause.
Chatham-Kent is the Affordable Lifestyle Community where people of all ages live and enjoy the many amenities available. It is the ideal locations to live, work, raise a family, retire to, relocate to, or visit. Call me, Wayne Liddy, 519-436-4810 Royal LePage Peifer Realty Inc. Brokerage Chatham-Kent for all your Real Estate needs and visit my website for Chatham-Kent website for Events, Happenings and Choice Properties for sale in this great area.