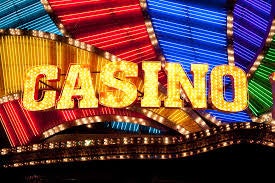 Last week was a busy week for the new Cascades Casino. According to  Rob Mitchell, Gateways Communications and Public Affairs Director, the $36-Million Chatham facility had a soft opening beginning last Tuesday July 16 with the Grand Opening scheduled for August 8/2019. The 930 person capacity casino is made up of 2 sides, with the gambling floor on the left of the entrance open 24 hours and the two restaurants for all ages on the right. Mitchell said ''we are as much an entertainment company as we are a casino company'
This is the first all new facility build by the parent company, Gateway Casinos and Entertainment Ltd.  Their Point Edward and Hanover sites were renovations of existing structures. The Casino will have enough tables for approximately 50 people to play and there will be 300 slot machines.  Some of these were moved from the former Dresden facility and will be soon joined by new state-of-the-art machines. The company wants to give their visitors an entirely new experience
The Dining side of the casino to the right of the entrance is open to all ages and offers multiple dining options to its clients. There will also be free entertainment both Friday and Saturday evenings. The restaurants are the Match Eatery and Public House and the Buffet which the company will continue to change and expand according to their client's likes and dislikes. The Buffet will have breakfast, an ice cream machine, regular buffet options and special themed days highlighting dishes from around the world. Match has an open air patio bar  equipped with TV's, heaters for the cooler weather and even mist machines for those hot summer days. The menu for Match will change every 6 months and there are advertised drink and appetizer specials. They will also always have at least one beer choice from one of our local area breweries.
 My wife and I stopped in last Friday evening just to view the new facility. We were pleasantly surprised at the number of people who were there to support this new Entertainment Venue in our city. We saw lots of people we knew and many enjoying the gambling, the food and the comraderie. What a great addition to Chatham – Kent. Congratulations to  all those in our municipality who worked so hard to make this opening a reality. Mitchell said they all helped to make the building process easy.
 I believe this will bring visitors to Chatham and as a result will add guests to the area hotels and restaurants. There was a time when we were boaters and when we would meet fellow boaters and tell them where we were from, they would often answer with `I know Chatham. I have been to the Wheels with my family for the weekend.' Comment on our town were l was favorable! Why not use this new to addition to once more put Chatham on the map!
 Chatham-Kent is the Affordable Lifestyle Location with a wide variety of attractions to see and get involved in. We are located in the middle of the Great lakes with lots of water activities. Come visit. My Motto for Chatham-Kent is `IT IS ALL HERE ALL YEAR`